I saw the assault on peaceful protectors in the water in October. I believe it was October 27th… I had to go help.
Nothing was going to stop me even though I worked full time as a psychotherapist and could lose my job. What was happening clearly was in need of defending:
1) The inalienable rights of native people to their land.
2) Stand up to the oligarchy that has insidiously replaced any semblance of democracy.
3) Protecting Mother Earth.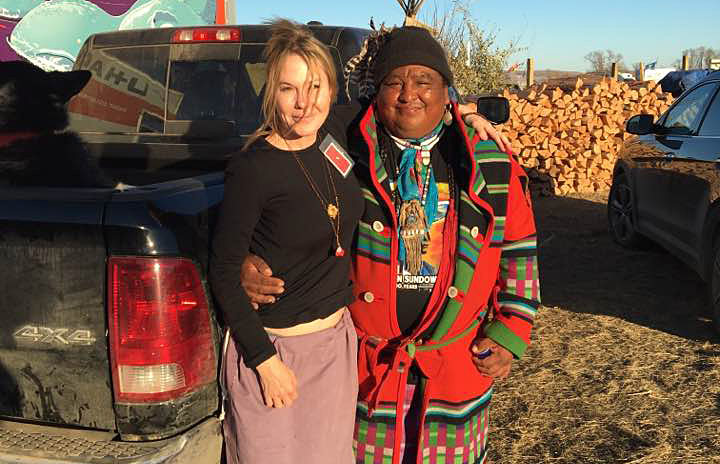 I flew out and rented a van the first time. Returned home very sad because I felt I'd finally found "home" in this country, within Oceti Sakowin Camp.
A couple of weeks later I rented a van, loaded it up with supplies for the mess tents and medical tent and drove 24 hours with only 1 hour 40 minutes sleep.
Passion is powerful medicine and is what supported me in driving so far alone without much sleep. I was there for the militarized onslaught night of November 20th. It's not something I talk about as of yet. Maybe at some point.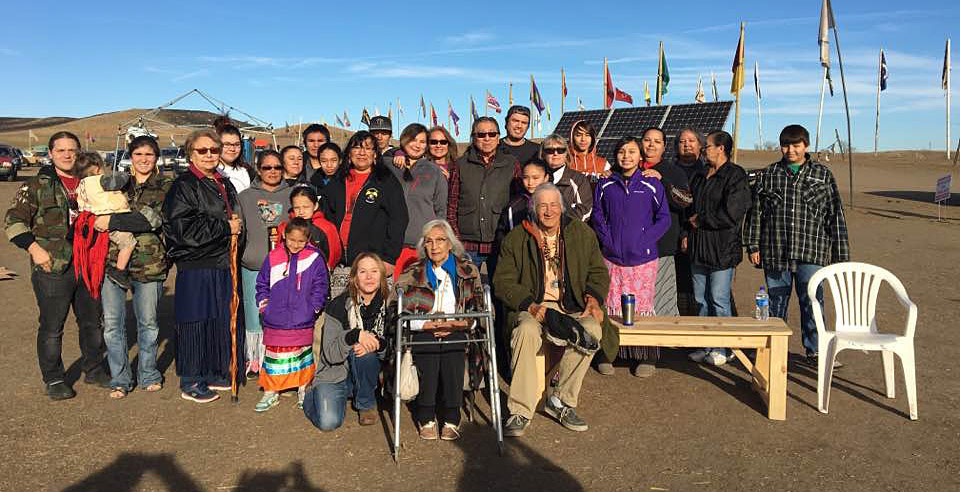 Daily psychological warfare with helicopters. Police and helicopters flying overhead constantly. One of my favorite times of day was morning wake up call pre-dawn: "Relatives! Wake up! Remember what you came here for!"
The woman's sweat with Grandmother was a full day of learning that shifted consciousness further. Never, ever in my lifetime, I'm 57, had I felt so respected by men as I did during our sweat and while in camp.
In December it was several Water Protectors who seemed to ask me if I was okay around Sacred GrandFather Circle. I vaguely recall being asked several times if I was okay and I felt good so I said yes, I am good. However, a Lakota youth saw something I did not understand and took me by the hand to a stove in a donation tent to warm up.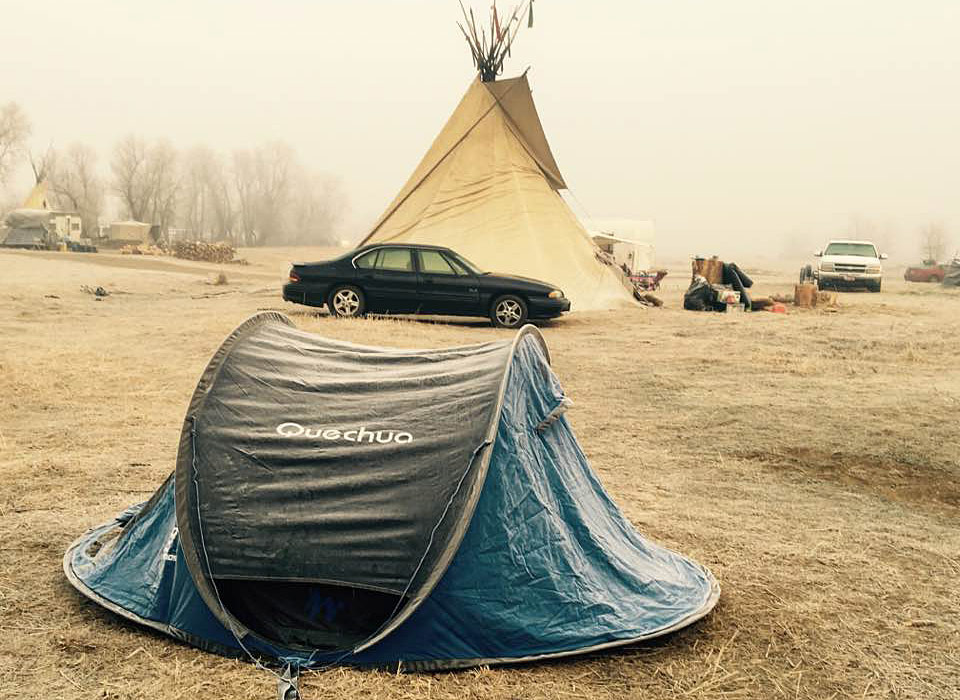 I was in a dream state. I recall someone telling me I was dying and would have died one to two hours had he not taken me to the tent to warm slowly, I wish I knew him and found him to speak to him and thank him. I was ready and willing to die at Standing Rock at front lines. I'd die for this cause anytime.
I did not want to die dishonorably such as freezing to death. I represent my family so will honor them with my actions. I was ignorant of this depth of cold as I grew up in countries that are temperate on oceans and seas. I had become a burden to our community because I was vulnerable to the cold and will always regret this ignorance in me.
There are MANY MANY MANY stories from my time there. This is an overview.
Elizabeth Hall de Vries
Tucson, AZ
*Honor a WATER PROTECTOR with a poster.  To Give is to Receive!