The call came out asking for Warriors to set up camp in what is now called the 1851 Treaty Land. I was gifted some Red Willow to put up a Inipi. On the 27th of October, 2016 the camp was raided by DAPL Mercenaries as I was in Lodge. At the second door, during Ceremony thousands of Buffalo arrived… my young brother, Trenton was pouring the water… I looked at him in a very surreal way, I was speechless!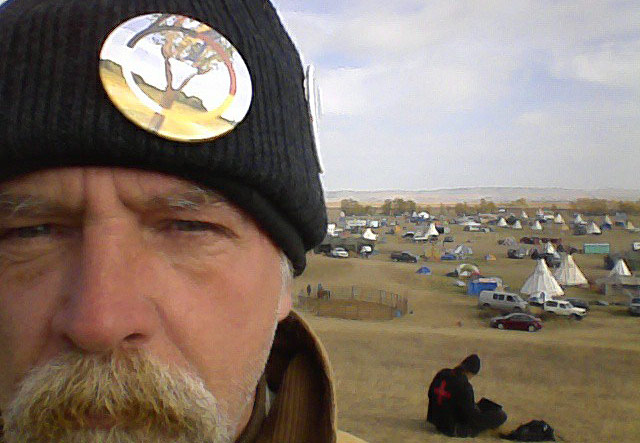 At the end of the third door a blast of light came in, then I saw a foot, the lodge was being ripped apart. DAPL Mercenaries destroyed my Church while I was in Ceremony with my brother. They kidnapped us and we were placed in a dog kennel. I was number 236, it was written on my arm.
Inside the dog kennel, I had only what I wore into Lodge, barely clothed. The portapotties were placed just outside of the door and we had to enter them without shoes! After the better part of a few days, we were taken to Fargo for further humiliation as they made us watch a PSA on sexual predators inside prisons. It was meant to scare us into pleading our arrests away with a Plea Agreement.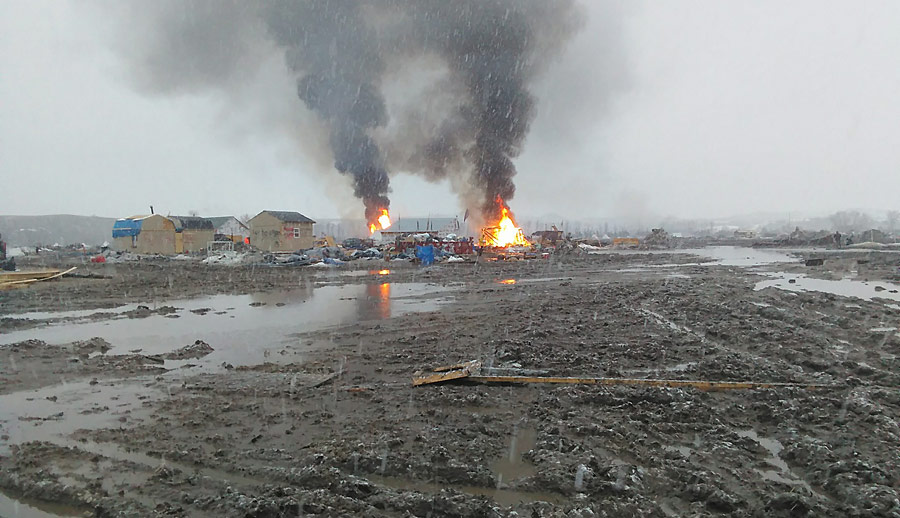 Days later I was bailed out. It was three a.m. and I was released in just what I was arrested in, barely clothed! If it were not for Chief Americanhorse sending a bus up to bring us back to Standing Rock, I would have surely perished from the cold that night.
My wallet, money, credit cards and jewelry were stolen by the Sheriff in Morton County. Every attempt was made by DAPL Mercenaries to break us and make us go home, if anything, it increased our support base and the world responded!
To this day, while in Ceremony and its the fourth door, I have flashbacks from that day… Going into Lodge now, I can not shake that memory!
Joseph Hock
St. Ignace, Michigan
*Honor a WATER PROTECTOR with a poster.  To Give is to Receive!