I spent the heated month of August 2016 in Northern Minnesota gathering supplies, preparing to visit Oceti Sakowin and planning a trip to Michigan for Sundance.  Fortunately, I always end up where I'm supposed to be, so my car breaking down didn't get a chance to hinder my plans as much as I thought it would.
I can't begin to find the words to explain the details of the year that would come, but I can attempt to explain my first experience.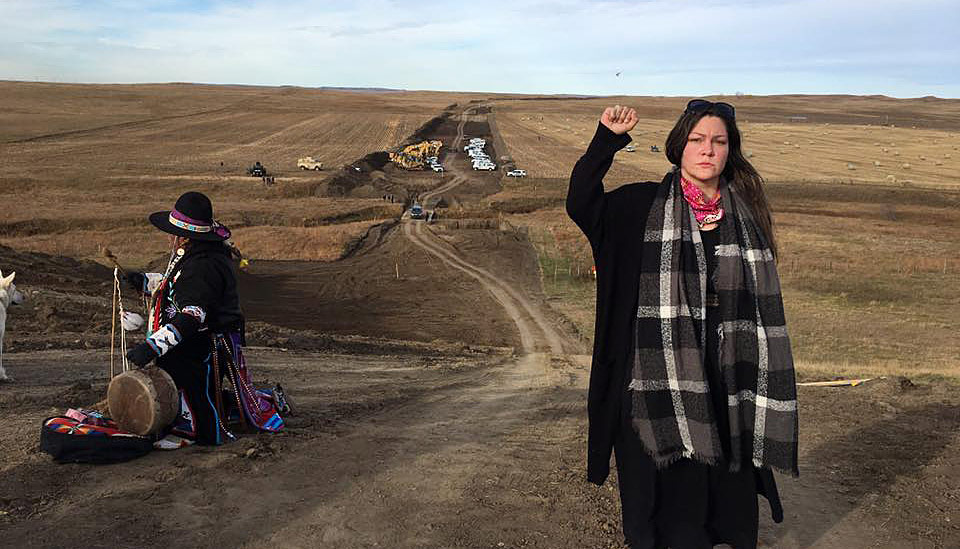 The van arrived around 4 am on what seemed like the darkest, the windiest night I had ever known. As we pulled up to enter camp a young man's gentle voice said, "Welcome Home." Those words will forever be engrained in my spirit and as many times as I heard them spoken, I will never tire of hearing that phrase.
Three of us women somehow managed to assemble my small tent by the headlights of the van, packing loads of supplies around the tent hoping to build resistance against the wind. Moments later, the two other women were back on the road and I realized I was alone.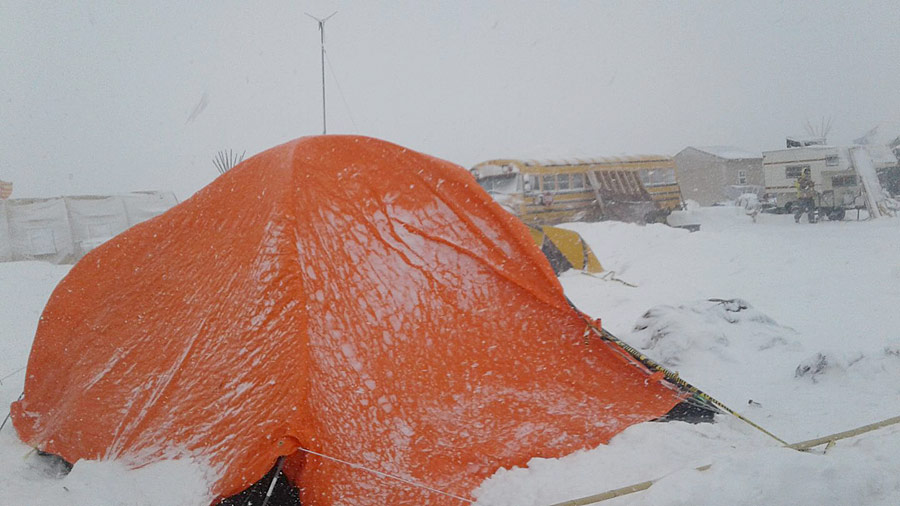 What I didn't know at the time is that I was the farthest thing from alone. I tossed and turned for what felt like forever. No phone service to communicate with the world outside. Eventually, the sky began to turn pink upon the horizon and the wind calmed down as though it was no longer trying to escape the black landscape.
Slowly, I unzipped the tent door and crawled out. The first thing I saw a few yards away was my Nation flag with my great-great grandfather on it staring straight at me. I laughed to myself with a sense of security thinking, "I am exactly where I am supposed to be."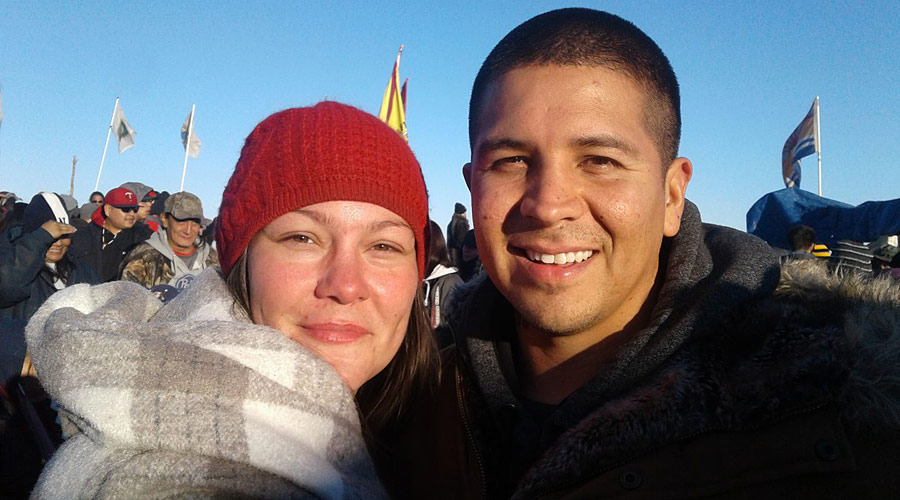 As I stood up and watched the colors of the sky change, a woman approached. She said she was from Standing Rock and I was welcome to join her camp. She flagged down an ATV to help move my barricade of supply.  I noticed them. I didn't know anyone's name, but I had never felt safer in all of my life.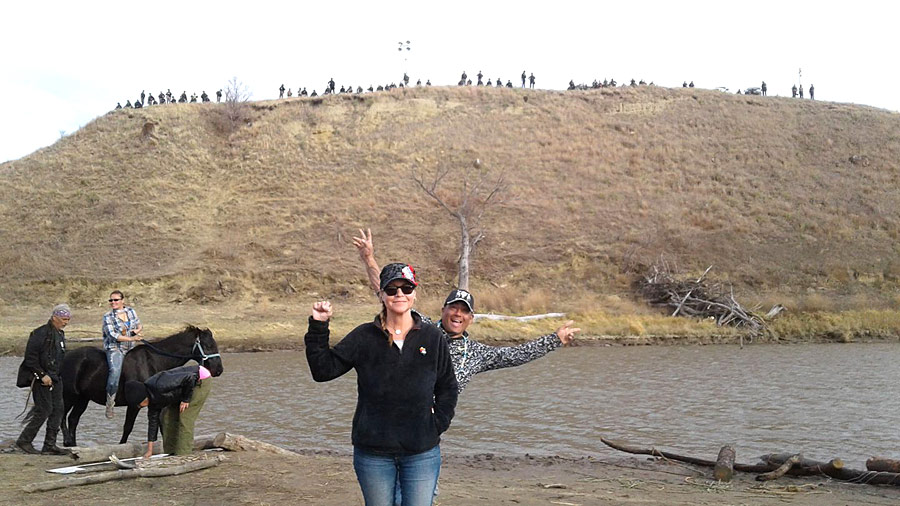 As the day went on, I set up camp with my new friends and wandered the landscape to become acquainted with my surroundings. People were working, setting up tents and tipis. Children were playing and laughing, talking about the water. It was like a dream. An answered prayer.
Lish LaBarge
Duluth, MN