I  was called to go. I arrived Nov 3rd and stayed til Dec 10th.
I worked at Winona's Kitchen most of the month+ I was there while weatherizing the Jail Bird tent and working where I could.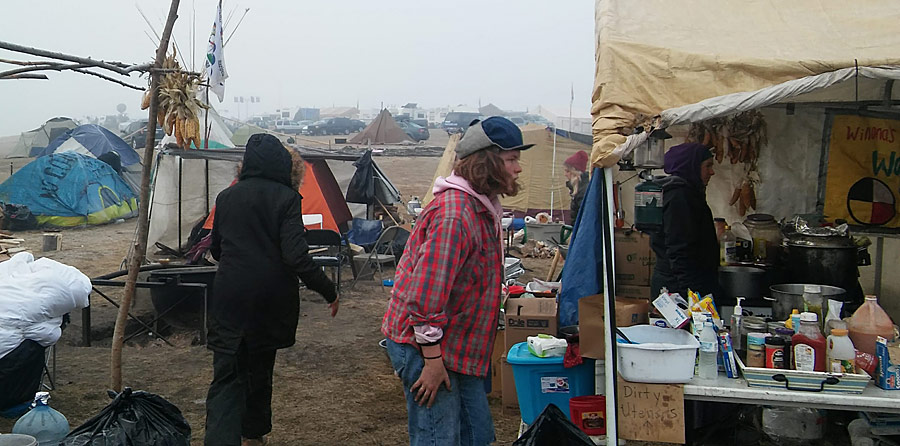 On Nove 28th? I was taken out of camp to Fort Yates Hospital by the BIA in blizzard conditions. That changed camp protocols.
On Dec 2nd I was in a car wreck between Cannon Ball Pit Stop and the Casino that fractured the ball of the right humerus bone and dislocated it. I was at the Casino until people from home came to get me.
I cant afford this poster as I am still recovering.
Mara Sue Spitzer
Spokane, WA
*Honor a WATER PROTECTOR with a poster.  To Give is to Receive!