I took a crew and a complete, fully stocked kitchen (army tent, wood stove, shelving, flooring, bulk food, spices, pots and pans, washstand, blankets, cots, dishes, etc.) to Standing Rock over the Thanksgiving weekend and donated it to Cheryl Angel in Yurt Village at Sacred Stone Camp.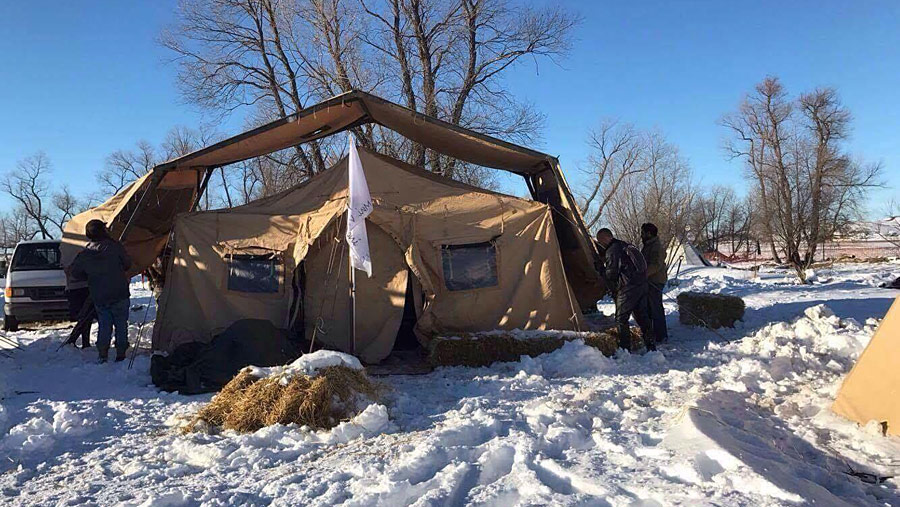 One year later, I still stand with Sacred Stone as we move to a more sustainable community in defense of the water and the land.
Bulldozing the camps did not destroy them, as they are re-emerging in new camps wherever water is threatened. Standing Rock awakened the world, and we have all been deployed to spread the seeds we nurtured there. Mni Wiconi!!
Maria Morrisey
Dripping Springs, TX
HONORED BY: Jody Behr
*Honor a WATER PROTECTOR with a poster.  To Give is to Receive!